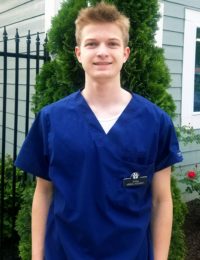 Favorite thing about your job?
Working with all of the dogs.
Interesting facts about you?
I do a lot of wood working.
If I weren't so good at my job, I would be a…
Full Time Student
If I were a superhero, my superpower would be…
The Ability to Fly
If I were an animal, I would be a…
Bird
My favorite core value about ACAH is
Family because working as a team helps us take even better care of our patients.