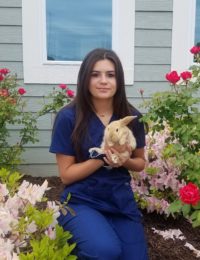 Technician
Favorite thing about your job?
Learning new things
Interesting facts about you?
Picking out names for the stray and rescue pets that we see, I think this gives them confidence and helps them become stronger.
If I weren't so good at my job, I would be a…
Singer
If I were a superhero, my superpower would be…
Ability to Read Minds
If I were an animal, I would be a…
Spoiled Dog
My favorite core value about ACAH is
Compassionate because I get to help animals in need. I care so much for animals, and I like that I work with people who care equally as much.