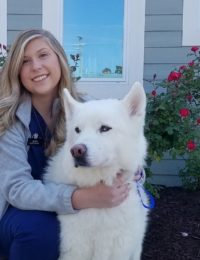 Client Service Representative
Favorite thing about your job?
I get to see a variety of fur babies every day.
Interesting facts about you?
I am a nursing student at National Park College, and I have 6 fur babies!
If I weren't so good at my job, I would be a…
Stay at Home Dog Momma
If I were a superhero, my superpower would be…
Invisibility
If I were an animal, I would be a…
Giraffe
My favorite core value about ACAH is
Dedication because we do everything possible to reach the best outcome for pets and their owners. We are all dedicated to our job and everyone plays such an important role here at ACAH!