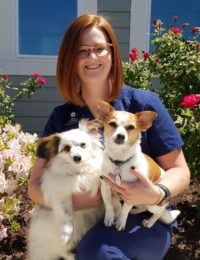 Technician
Favorite thing about your job?
Knowing that I helped a patient to feel better and getting to know our clients.
Interesting facts about you?
I love reptiles! I also enjoy hiking, collecting rocks, and spending time with my family.
If I weren't so good at my job, I would be a…
Herpetologist or Traveler
If I were a superhero, my superpower would be…
Teleportation
If I were an animal, I would be a…
Elephant because they are wise.
My favorite core value about ACAH is
Loyalty because we spend more time at work than at home, thus creating sibling like bonds; we would do anything for one another. We are a family that works together and puts out patient's care first.