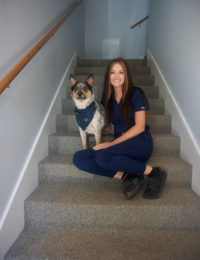 Client Service Representative
Favorite thing about your job? Seeing how much people care for their pets.
Interesting facts about you? I compete in barrel racing as often as I can when I am not tending to other farm animals.
If I weren't so good at my job, I would be a… Probably would try to make a living in a pro rodeo circuit.
If I were a superhero, my superpower would be… Being in two places at once, so I could make money and spend it at the same time.
If I were an animal, I would be a… Bear…. definitely a female bear
My favorite core value about ACAH is my coworkers because with a good team, we work like a well oiled machine.