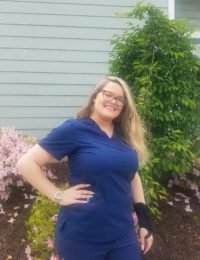 Client Service Representative
Favorite thing about your job?
I love being able to play with the pets and watching them grow.
Interesting facts about you?
I am a twin and I have a lot of nieces and nephews that I love very much!
If I weren't so good at my job, I would be a…
Stay at Home Fur Momma and a Professional Mudd Bogger
If I were a superhero, my superpower would be…
Mind Control
If I were an animal, I would be a…
French Bulldog because I'm high maintenance.
My favorite core value about ACAH is
Family because family is a big part of my life whether it is my personal family or my work family.