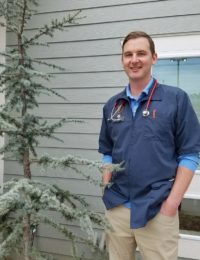 Veterinarian
Favorite thing about your job?
Helping pets and clients be the best that they can be.
Interesting facts about you?
I completed a fellowship at Stanford University.
If I weren't so good at my job, I would be a…
I would always be a Veterinarian, it is my passion and what I was put here to do, but an astronaut would be cool too.
If I were a superhero, my superpower would be…
To be in multiple places at once.
If I were an animal, I would be a…
Golden Retriever because they are loyal and kind, a Dolphin would be fun too.
My favorite core value about ACAH is
Our Dedication