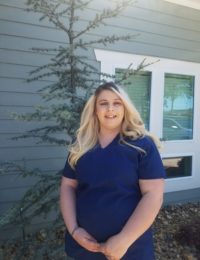 Technician
Favorite thing about your job?
The family atmosphere and each day is a unique experience.
Interesting facts about you?
I am from Northern California and I love to explore and travel.
If I weren't so good at my job, I would be a…
Work for 4-H or another Agriculture Education Group
If I were a superhero, my superpower would be…
To talk to animals
If I were an animal, I would be a…
Husky because I am stubborn!
My favorite core value about ACAH is
Committed because we are willing and try to our best to do everything we can for our clients, patients, and coworkers.