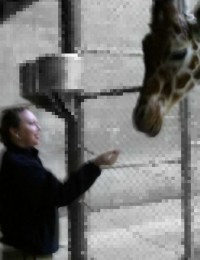 Certified Veterinary Technician
Ashli Selke CVT, Front End Supervisor
Ashli is our Certified Veterinary Technician and a Member of the board for The Arkansas Veterinary Technician Association as their Director of Marketing. She has recently moved to Arkansas and taken the position as our Front End Supervisor. She served in the U.S. Navy as a CTT (Cryptological Technical Technician). After the Navy she went to Harrison College School of Veterinary Technology in Indianapolis, IN. Since receiving her degree she has worked in many aspects in the Veterinary Field such as teaching Veterinary Technology on the collegiate level. Spent time Volunteering and being a Zookeeper at the Indianapolis Zoo, working with The African Plains animals.
She has also worked for many years in the Small Animal field working in various parts of the country while living the Military life with her Army Husband and two daughters. She chose Arkansas after her husbands retirement to be close to family and her home state of Texas. The Selke family rounds their self out with their beloved Cat.